We elaborate our fabrics through the highest quality processes.
Andorran sheep wool follows a traditional process, from washing the wool, to obtaining a finished wool fabric. The alpaca wool of Peru, to elaborate the poncho Vital, is made by one of the best communities of artisanal weavers in the world, from Pitumarca, Peru. Finally, our sewing atelier elaborates each piece by hand, becoming haute couture pieces.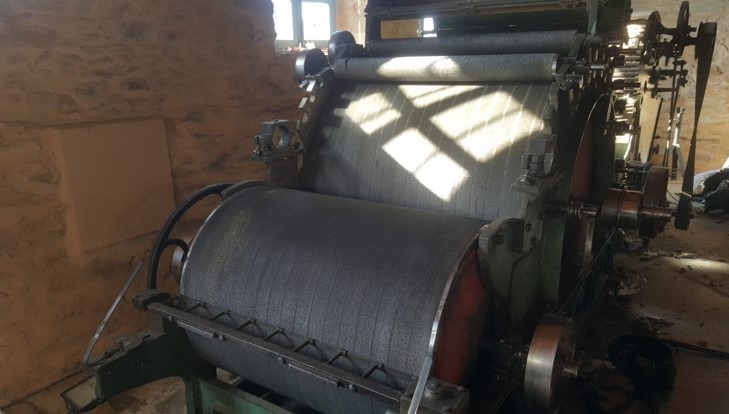 We obtain high quality, fine and durable fabrics thanks to the use of traditional finishing processes.
Fabrics receive traditional "abatanado" (fulling) with hammers ("batán de mazos") for 48 hours in water. Finally, the tissues are hung and sun dried.
The shepherd's poncho is made entirely by hand, from the shear of the alpaca, the spinning of the wool and the weaving with a back strap loom, following an ancestral tradition and an inimitable quality, thanks to the work of the community of weavers from Pitumarca, Peru.
Magda, our seamstress, elaborates the pillows, capes and bags, piece by piece.